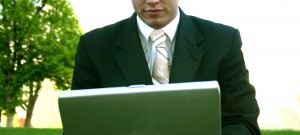 With more education programs becoming increasingly virtual, online CPA programs are now available. CPA prospects must generally complete 150 hours of coursework, usually consisting of an undergraduate and Masters degree, all of which may be completed online. Students may enroll in undergraduate programs to obtain a Bachelor of Arts or Bachelor of Science. Those who have obtained an undergraduate degree may then enroll in an online Masters program in which they may earn a Masters degree in areas such as Accountancy, Science in Accountancy, and Business Administration. Masters level courses are also help students prepare for the CPA exam.
Details of Best Online CPA Programs
A highly regarded, award-winning institution, the University of Phoenix is tailored toward working adults and offers a Bachelor of Science in Business Accounting and a Masters of Science in Accountancy. With over 100 brick and mortar locations in addition to the online setting, students who attend University of Phoenix also have the option of taking some of their classes in a traditional classroom if they do not wish to complete all of their coursework online. Strayer University is another popular institution that offers online coursework in accounting. Undergraduate students at Strayer may choose from two Bachelor degree options, and those who are seeking a Masters degree may choose from five programs which focus specifically on General, Corporate, International, Forensic, and Public Accounting. Another institution that offers the efficiency of online classes coupled with the expediency of four-credit courses is Grand Canyon University. With four-credit courses, an undergraduate may earn a bachelor degree by completing only 30 courses while a post-graduate student may complete a Masters degree with only 8 to 13 courses. Grand Canyon offers a Bachelor of Science in Accounting as well as an MBA in Accounting.
A university that touts itself on empowering students to promote community enrichment, Walden University offers a Bachelor of Science in General Accounting as well as the benefit of multiple Masters options for accounting students, including a program that is specifically tailored to CPA candidates. For students who may wish to have more undergraduate program options, the University of Southern New Hampshire offers four Bachelor of Science programs in accounting fields ranging from Forensic Accounting and Fraud Investigation to Information Systems Accounting. Business and General Accounting degrees are also offered at the undergraduate level. In addition, the university offers six Masters programs for accounting students.
Each university offers a range of traditional financial aid options, including federal loans, grants, and scholarships. With the exception of Walden University, the undergraduate students must have a high school diploma or GED. Walden also requires that prospective students be at least 21 years old and have completed some undergraduate coursework. Applicants who are 24 and older are only required to have a high school diploma. Masters students generally must have an undergraduate degree. Tuition varies based on each individual student's needs, but ranges from approximately $300 to $550 per credit hour.
For non-traditional accounting students who wish to attend post-secondary courses remotely, there are now more options available than ever. With the growth of Online CPA programs, the road to obtaining CPA certification can be done entirely online, and students can obtain the required credentials from quality, reputable institutions.
Additional Resource: Top 10 Best Online Accounting Degree Programs