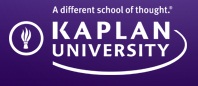 Online accounting degrees are intended for adults who wish to obtain a degree but have responsibilities that deter them from attending classes during the day. An online degree opens up the opportunity for busy adults to go to school. Career opportunities for those with accounting degrees include accountants, auditors and financial lawyers. By taking online accounting courses, students will learn to prepare taxes, provide financial advice and to make accurate predictions regarding the economy. Students may go on to open their own accounting businesses or to work for others.
The course of study for most accounting degrees includes classes in economics, financial management, business law, taxes and information systems. Students will also learn to abide by the Generally Accepted Accounting Principles. The benefits of an online accounting degree, like the Kaplan University Online Accounting Degree Program, also extend to social skills, such as communication, analyzing problems and making decisions.
Details of the Kaplan University Online Accounting Degree Program
One of the key features of the Kaplan University online accounting degree program is that there are four separate areas of emphasis. These areas of emphasis are ideal for many students, because the field of accounting is extremely diverse.
The Auditing-Forensic Accountancy program focuses on fraud, on both individual and organizational levels. This program is crime-centered with an emphasis on business and tax law. Some students might choose the Managerial Accounting path, which is more geared toward strategic planning and budgeting for businesses. Students on this track will learn how to prepare financial reports and communicate findings with others. On the Public Accountancy path, students will take courses pertaining to auditing and consultation. The final emphasis, Tax Accountancy, deals with laws regarding tax in addition to estates and trusts.
There are several levels of courses required to achieve a degree in the Kaplan University Online Accounting Degree Program. The core class requirements include courses in communication, math, humanities, physical science and social science. Degree-specific requirements include two introductory accounting courses, a managerial accounting course, federal tax course and intermediate accounting course. Students must study both macroeconomics and microeconomics in addition to business math, business law and tax preparation. There is an additional requirement of 59 elective courses, of which students may use on an emphasis.
The total cost of tuition for the Kaplan University Online Accounting Degree Program stands at approximately 66,780 dollars. The program requires completion of 180 credits at 371 dollars each. Students who already possess degrees might benefit from the advanced start program, which requires 90 prior degree credits. This program will help students earn the final 90 credits to obtain a bachelor's degree in accounting.
Prerequisites of the Kaplan University Online Accounting Degree Program include Accounting I, Accounting II and Managerial Accounting. Kaplan University allows a discount for members of the military, military spouses and international students. Admission requirements for the Kaplan University Online Accounting Degree Program are lenient and financial aid is available to assist with tuition.