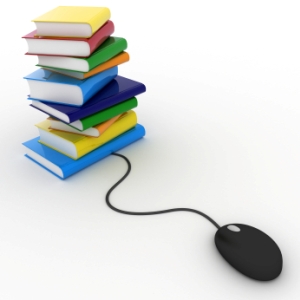 Trying to complete a degree can be difficult for anyone with the pace at which life moves today. For many students, attending classes on a brick-and-mortar campus is not feasible, whether it is due to job or family commitments. More and more colleges and universities are offering online accounting degree programs for all ranges of degree programs.
Five Popular Online Accounting Courses
For those looking to finish a degree in accounting, or simply take classes to help fulfill requirements for another degree program, the boom in online bachelor's degrees allows for the flexibility to complete Online Accounting Courses without having to drive to a physical campus. Here is a list of five of the most popular Online Accounting Courses:
Accounting Basics is certainly the most popular online accounting course. This course provides a general introduction to accounting. Concepts include the basic principles and accounting terminology, basics of double-entry accounting, and an overview of accounting methods. An introductory class also typically covers types of income statements, balance sheets, and cash flows. Students will learn how to document debits and credits, post revenues as gains or losses, and balance accounts. Basic accounting classes are offered online through several universities, including WGU Washington, which offers an introductory accounting class as part of its Bachelor of Science in Accounting degree program.
Accounts Receivable is also one of the most popular online accounting courses for those seeking a bachelor's degree in Accounting. Students will get an expanded education in managing credit accounts for business. Courses in Accounts Receivable also touch on bad debts, aging accounts, and how accounts receivable affect the balance sheet.
Bookkeeping focuses on the process of journalizing entries and cross-posting them with the general and subsidiary ledgers. In a bookkeeping course, students learn the importance of the journalizing process and maintaining current records. Topics covered include setting up journals and ledgers, trial balances, and turning over the books to an accountant for completion of paperwork.
Payroll Accounting focuses on the principles and applications for processing payroll documents. The course focuses on properly following employment tax guidelines, deductions, allowances, and withholding within payroll accounts. Students taking this course should be able to process payroll documents accurately, which is essential in any human resources or payroll department.
Tax Accounting is a highly specialized area of accounting. Students studying tax accounting will go through an in-depth study of tax principles prescribed by United States tax law, which differs from the Generally Accepted Accounting Principles. Students studying tax accounting generally are looking to go into fields specializing in accounting for tax purposes, such as tax auditing, or even into careers with the Internal Revenue Service. Kaplan University offers an online course in Federal Tax, which touches on income tax reporting, passive-loss rules, and other fundamentals of federal tax accounting.
While this is not a comprehensive list of online accounting courses, it gives a rounded idea of all that is available on the Internet through various colleges and universities. Students can choose individual concentrations for their accounting programs, or strengthen their skills and marketability with minors in specialized accounting fields. No matter the goal, online accounting courses and bachelor's degree programs are available for students of all focuses and concentrations.